The Saudi Arabia Football Federation has been forced to apologise after members of their team failed to observe a minute's silence in honour of the victims of the London terror attack.
Onlookers were left outraged ahead of Thursday's World Cup Asian qualifying match between Australia and Saudi Arabia, when the visiting players appeared to ignore the silence.
Footage showed the Australian team lined up in the middle of the pitch, with the Saudi players choosing to finish their pre-match warm-up instead. The Saudi substitutes did not stand for the silence prompting fierce criticism on social media.
An official statement read: "The Saudi Arabian Football Federation deeply regrets and unreservedly apologises for any offence caused by the failure of some members of the representative team of the Kingdom of Saudi Arabia to formally observe the one minute's silence in memory of the victims of the London terrorist attack on 3 June 2017, prior to the World Cup Qualifying match against Australia in Adelaide.
"The players did not intend any disrespect to the memories of the victims or to cause upset to their families, friends or any individual affected by the atrocity.
"The Saudi Arabian Football Federation condemns all acts of terrorism and extremism and extends its sincerest condolences to the families of all the victims and to the Government and people of the United Kingdom."
Two Australian citizens were killed in the attack in London Bridge on Saturday evening. Nanny Sara Zelenak, 21, was confirmed dead on Wednesday while nurse Kristy Boden was also killed in the attack, after running to help other victims.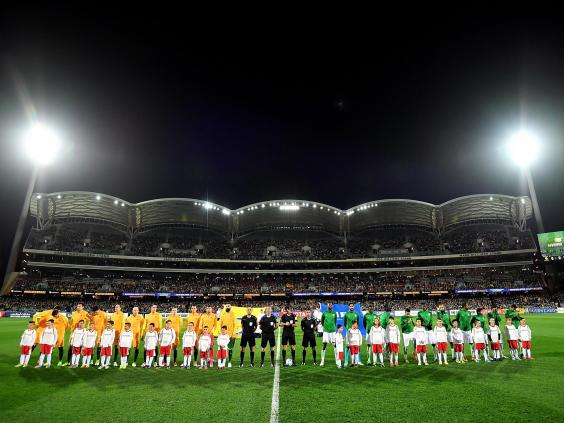 Australia went on to win the Group B qualification match 3-2.